The Story of the Central Park Carousel
Would you like to own a piece of amusement park history? The carousel that graced Central Park from 1920 through 1950 still exists, has been fully restored, and is for sale!
Here is an archive photo of the carousel at Central Park circa 1920. It was built in 1920 by the Philadelphia Tobaggan Company in Germantown, and is the 53rd carousel made by them. (Philadelphia Tobaggan also made roller coasters and the "Sleigh Ride".)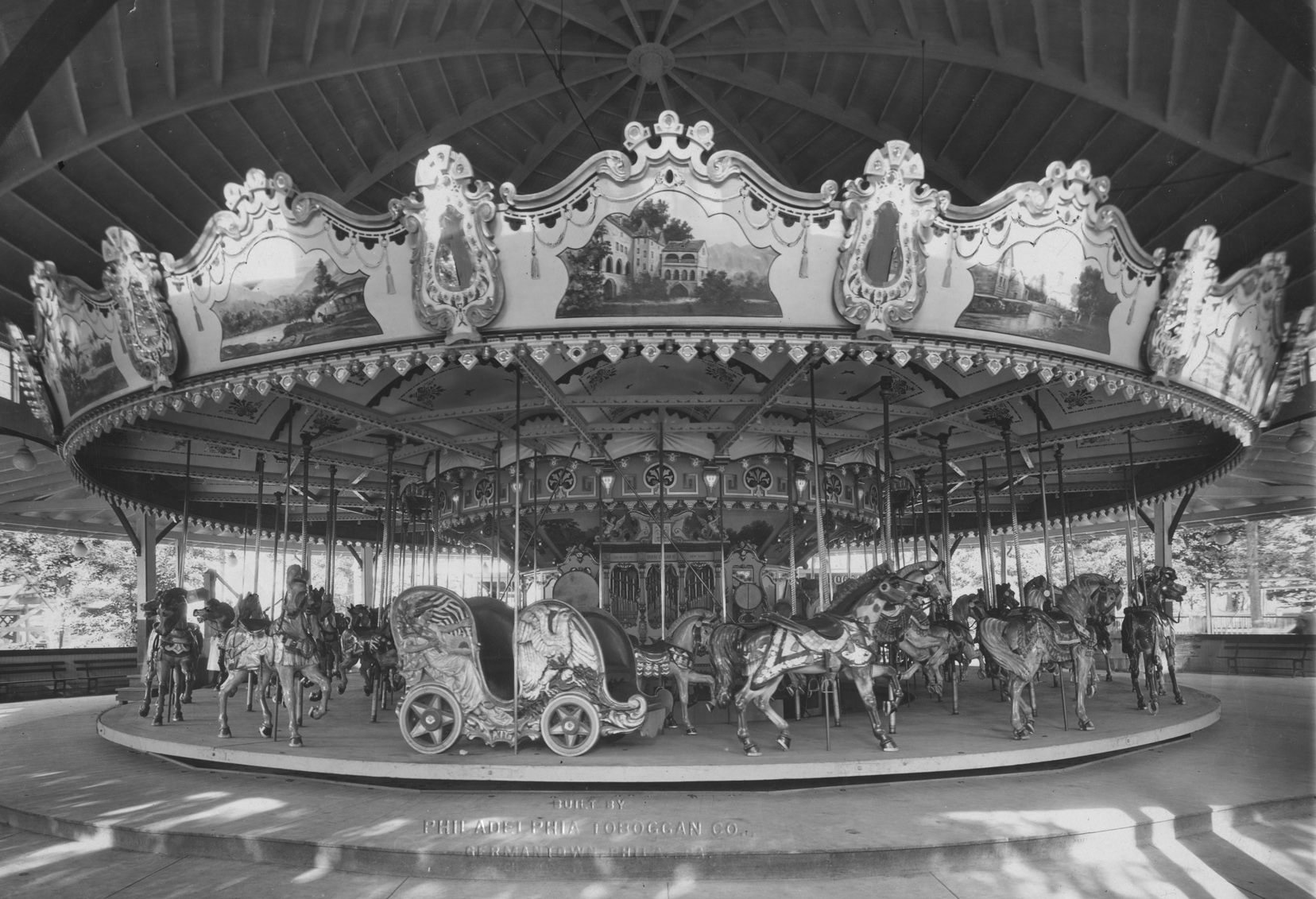 The Central Park carousel has four rows containing 68 horses, standing and jumping, and 2 chariots. The company that handled the restoration and is offering the carousel, Brass Ring Entertainment, has this to say about the carousel:
PTC #53 operated from 1920-1950 in Central Park, Rittersville, PA, (between Allentown and Bethlehem). From Pennsylvania, the carousel moved south to Tampa, FL, where it was operated by the Super Test Oil Company, Tampa, FL, who used it as the center of a roadside amusement attraction. The carousel operated at the Super Test Oil attraction through the 1950's and 60's.
It was purchased by Charles Walker of Griffin, GA, in 1969 after Walker found the machine stored on Tybee Island, GA, in 1968. He had hoped to put the carousel into Piedmont Park in Atlanta and had begun to restore the machine.
He was not able to complete the reconstruction work before he died in 2007. The carousel remains in storage and is available for purchase and relocation.
So what does a carousel cost? The web site says to call for the price, which includes a full museum quality restoration; however, a list of "comparables" on the site shows prices beginning at $1.8 million and up for other carousels that were restored.
But WOW! What a piece of history!
© 2013 Robert M Reinbold, Jr.